Silent Line Group, with more than 30 years of experience in the field of noise and vibration control on board Luxury Yachts, is THE leading and most innovative company in the world offering tailor made solutions related to
FIRE PROTECTION.
By means of this newsletter we present to you our concept of a SOLAS approved sound reducing floating floor system, including easy to install height adjustable floor gridwork.
The system can be extended using B15 approved free standing partition walls with additional sound proofed options.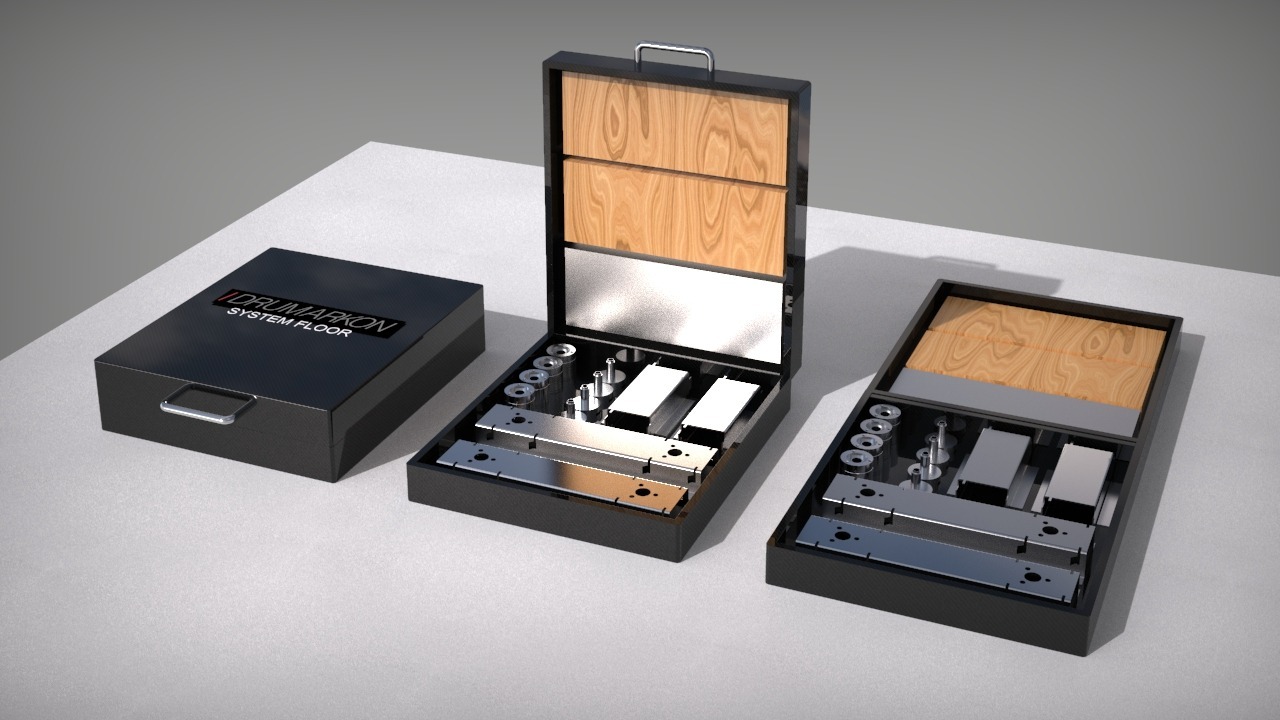 FLOOR GRIDWORK:
The base of the floating floor is a stainless steel or aluminium height adjustable gridwork based on longitudinal and transverse supports, as shown below, with a 300 x 600 mm spacing or 600 x 600 mm spacing.
The floor gridwork is levelled, on the top as shown on the right, using the height adjustable feet as shown on the right as well.
Ones the floor gridwork is installed and levelled, glue is injected from the top of the adjustable feet to secure the floor gridwork from any movement.
BISCO:
Material:
Bisco 1.3 M 0940
Certification:
Low flame spread en smoke & toxicity: IMO Res. MSC 61 (67)
Available dimensions:
40 mm wide (other width on request)
BISCO, as an elastomer, is the base to create a floating floor concept.
Floating floor systems are installed on board Luxury Yachts and Commercial Vessels to avoid annoying vibrations in accommodation areas.
THE CONCEPT OF A FLOATING FLOOR:
Pending on the type of BISCO, various stiffnesses are available, and the dynamic load along with the dimensions of the floor gridwork (300 x 600 or 600 x 600 mm) a natural frequency of the system will occur.
It is extremely important that this natural frequency is known prior to install the floating floor. An interference between the natural frequency of the floating floor and disturbing frequencies emitted by machineries must be avoided at all times.
If the natural frequency of the floating floor interferes with a disturbing frequency (ratio 1:1) resonance will occur causing serious vibration problems.
NC / SR B15 FLOOR:
Product:
Druma-floor NC/SR
Noise reduction:
RW 34 dB
System weight:
17,8 kg/m2
Core material:
Calcium silicate, rot, moisture and impact resistant
Certification:
Class B-15 according to IMO Res. 754 (18)
The Druma-floor NC/SR is a Class B15 IMO approved floor panel.
The outer skins are 0.8 mm aluminium with a calcium silicate core material. Aluminium strips are used, see images on the right, to connect and secure the floor panels.
DRUMAFLOOR NC:
Noise reduction:
RW 34 dB
Certification:
Non-combustible; volgens IMO Res. MSC A.799 (19)
Core material:
Calcium silicate, rot, moisture and impact resistant
Application:
Floor system *, to be installed on trusses or rock wool
This panel is constructed from a calcium silicate core, with an HPL plate on both sides, with a sanded surface.

The panels are provided with a groove all around and are mounted by means of an aluminum spring and fixed with steel screws with countersunk head.
Product features
Complies with IMO Res. MSC A.799 (19),
Floating floor in combination with Bisco or rock wool,
Easy installation,
Excellent mechanical properties,
Low weight.
Installation and processing
If the panels are placed on rafters, we recommend a rafter distance of 40cm * and they must be sufficiently aligned. If the floor panels are installed on stone wool, the steel sub-floor must be sufficiently flat. The panels are supplied with heavy plastic corner protectors and are pre-drilled all around, with the holes countersunk. After the panels and the aluminum springs have been installed, only the holes need to be drilled (drill diameter 4.5 mm), after which the panels can be fixed with the supplied thread-forming screws (M 5×12 mm). It is recommended to cover the floor with hardboard plates afterwards, or if the floor is subjected to extreme loads during construction, underlayment plates to prevent damage. We also supply CoverGuard on request; a flame-retardant plastic protective film with a non-slip structure, with which the whole can be covered (supplied on a roll (110 x 0.91 m)). This means that sparks from welding, burning or grinding can no longer be a hazard.
* At a frame spacing greater than 40cm, a higher floor load than usual or where a higher system weight is required, Drumafloor NC can be used in combination with the Druma basicfloor NC.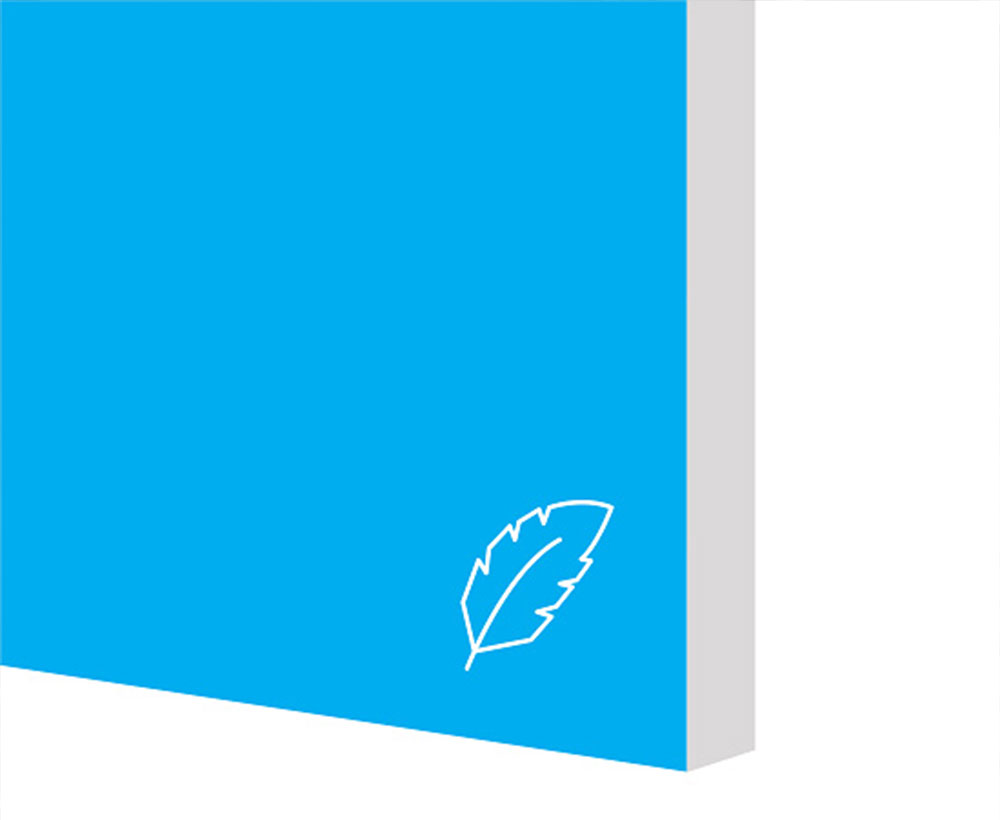 PLURATECT MARINE LIGHT:
Colour:
White core with Promat Blue finish
Surface conditions:
Smooth
Normal density (tolerances):
500 (±10%) kg/m3
Reaction to fire:
None-combustible according to MED certificates module B and D - ask to Drumarkon more information
Class divisions:
B15 Bulkhead:19mm | C: 12.5 - 19mm
Panels joint:
Solid Spline "C"-Spline or Omega-Spline
Termal conductivity:
0.25 W/mK
Compress resistance:
>2.4 MPa
Young Modulus (MD) (EN 15283-1):
1500 MPa
Bending strength (MD) (EN 15283-1):
5.5 MPa
Alkalinity - Surface / Core:
6/8.4 pH
Certification:
Non Combustible
Acoustic Properties
Tickness:
19mm - 19+19mm (+10mm air gap)
Rw Index (ISO 717/1):
27 - 36 dB
Standard Dimensions
Tickness (tolerances):
12.5;19 mm (+/- 0.3)
Length (tolerances):
2500 - 2800 - 3050 mm (+/- 0.5)
Width (tolerances):
1220 mm (+/- 0.4)
PLURATECT MARINE LIGHT is a  versatile, lightweight, non-combustible fire protection board ideal for installation and applications in the marine market for B and C Class divisions
Properties
Smooth and consistent surface
Suitable for bonding laminates
High ductility withstanding high deformations
Easy to process and install
100% recyclable
Workability
PLURATECT  MARINE LIGHT can be cut using normal cutting tools or by using circular blades. When bonded with HPL specific blades must be used. During cutting operations use personal protective equipment.
Waste disposal
Refer to local legislation. If not available. The board is not classified as a dangerous subtance and so no special provisions are required regarding the carriage and disposal of the product to landfill.
Storage
Store on a flat surface, in a dry area.
Area of application
B and C Class constructions
Fire-rated linings and bulkheads
Public areas, standard and luxury cabins
Non-combustible furniture
PROMASIL MARINE:
Noise reduction:
RW 27 dB (22 mm thickness glued with HPL)
Certification:
C class and B15 class (23mm thickness)
Application:
Bulkhead and furniture
Basic material:
Calcium silicate, rot-, moisture- and impact resistant
Advantages
High temperature resistant
Chemical and moisture resistant
Good workability
Minimal gas and smoke emission (in case of fire)
Applications
B15 Class partitions
Furniture
B15 PARTITION WALLS:
Weight:
640 Kg/m3 - 450 Kg/m3
Dimensions:
2440 x 1220 mm
Thickness:
640: 9.7mm, 12.7mm, 15.9mm, 19.1mm, 22.2mm, 31.8mm
450: 16mm, 19mm (Special thickness on request).
Surface:
Bare or covered with HPL
Application:
Wall, Ceiling, Furniture
Calcium Silicate boards in various thicknesses, and densities, with HPL finishing are offered as IMO approved class B15 panels.
PARTITION WALLS:
The panels are placed in U-profiles, on top of the Druma-floor NC/SR and are free standing. The panels are connected by means of strips as shown on the left.
Pending on the acoustic privacy requirements, Rw for cabin-to-cabin noise, sound reducing panels can be added to achieve the requirements of the customer.
Silent Line is able to perform cabin-to-cabin noise calculations and design and supply custom build innovative solutions.
HULL | BULKHEAD LINERS AND CEILING PANELS:
The free-standing class B15 panels can also be used for hull and bulkhead liners or ceiling panels.